Totsis Group, 67 Years of Success with Commitment and Measurable Results

The Group continues to believe that it can and should contribute positively to addressing the challenges faced by Businesses. With perseverance and passion, uninterruptedly, he responds to the ambitions of the companies that trust him and always want him by their side.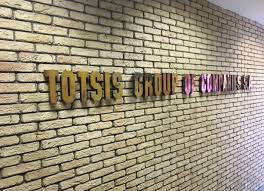 Totsi Group one of the most distinguished groups based in Athens since 1954 offers a range of services with main activity in consulting and legal services

Today the "Totsi Group" is active in the following:

1. In the provision of consulting and legal services to individuals, companies and organizations.
2. In the promotion and achievement of the out-of-court debt settlement mechanism of Law 4738/2020.
3. In the management and processing of tax issues, labor, insurance, investment and educational programs.
4. Debt restructuring and loan management.
5. In resolving disputes between natural and legal persons and the State.
6. Public sector Consulting
7. In the printed and electronic edition of scientific books and journals.

In addition to the above activities, "TOTSI GROUP" recently established together with the societe anonyme "DIARCHON" the "NTS CONSULTANTS", in order to undertake and prepare technical, economic, development, environmental and urban studies of all kinds, private, legal persons under public or private law, organizations, etc. in Greece or abroad.

The Totsi Group consists of fully trained economists, lawyers, accountants and external associates with extensive experience in the vision of the business world.